FLEXIBLE ZIGZAG FLATBED MACHINES FOR GARMENT AND LEATHER
PROVEN TECHNOLOGY
Ideal sewing characteristic, universal use, easy handling and high reliability – all of these features are asked for in the zigzag sector.
The single needle lockstitch zigzag sewing machines made by Dürkopp Adler fulfil these demands in every aspect.
Wide range of zigzag operations from light to heavy weight textile and leather materials as well as synthetic fabrics can be easily realised with the machines.
Pay what you need – choose Classic or Eco subclass who fits your demands!
525i / 525i-75 I
ZIG ZAG - FLATBED MACHINES FOR MEDIUM AND HEAVY WEIGHT APPLICATIONS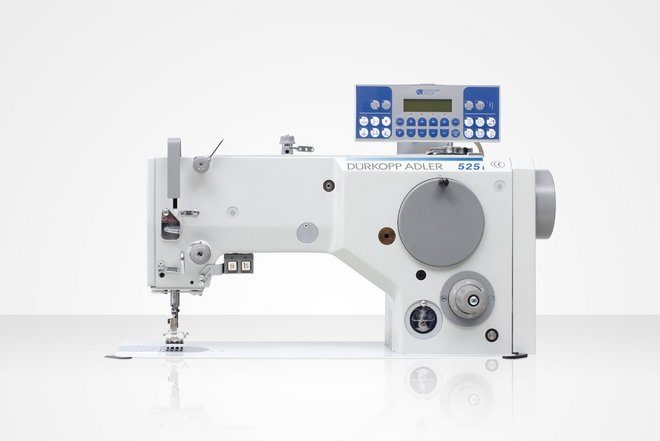 527i I
ZIG ZAG - FLATBED MACHINES FOR MEDIUM AND HEAVY WEIGHT APPLICATIONS